The Official Adventures in Odyssey Podcast
with Focus on the Family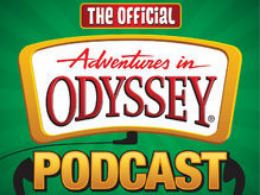 December 18, 2019: FREE EPISODE! "The Sounds of Life" a Focus on the Family drama from the Adventures in Odyssey team
Wednesday, December 18, 2019
Merry Christmas! The team behind Adventures in Odyssey produced "The Sounds of Life" in 1992. Writer Paul McCusker and sound designer Dave Arnold produced this drama between their responsibilities for Odyssey. Originally released on the Focus on the Family broadcast, this touching drama illustrates some of life's most precious moments.
Recent Broadcasts
Featured Offer from The Official Adventures in Odyssey Podcast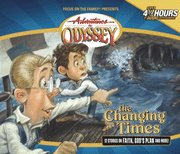 Adventures in Odyssey Album #22: The Changing Times
Odyssey seems full of change these days as Tom Riley runs for mayor, George Barclay and his family discover the difficulties of preparing for the ministry, Jason Whittaker arrives amidst international intrigue and Jack uncovers a strange code book in Whit's workshop.