The Official Adventures in Odyssey Podcast
with Focus on the Family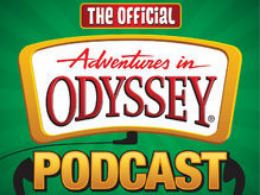 December 5, 2018: Writers Bob Smithouser (yes, Bob Smithouser) and Phil Lollar (plus surprise guest) dive deep into "Out to Sea"
Wednesday, December 5, 2018
Three years ago, Bob Smithouser didn't want to make waves when his boss Dave Arnold asked him to write an Odyssey script, but he felt like a fish out of water. He was green around the gills in the ways of script-writing and it was sink or swim. Over the long voyage of writing the script, Bob weathered the storm to get to final draft with the help of Phil Lollar and others to keep things on course. Don't rock the boat as we hear the story of how that happened!
Recent Broadcasts
Featured Offer from The Official Adventures in Odyssey Podcast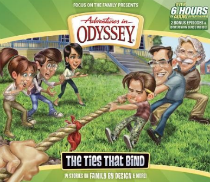 Adventures in Odyssey #58: The Ties That Bind
Who knew that two events could trigger so much drama in Odyssey? Wooton's announcement about a family of detectives leads to suspicion and intrigue. Whit's challenge of some popular ideas causes a difficult tug-of-war between conviction and compromise. And the surprise arrival of a few friends and former adversaries creates the perfect blend of excitement, comedy, and important life lessons for everyone.The Ties That Bind contains 12 all-new episodes exploring questions about God's design for marriage and family, loyalty, redemption, commitment, and love. It's a collection for your whole family to enjoy and talk about.