The Official Adventures in Odyssey Podcast
with Focus on the Family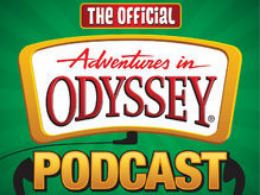 Erik Passoja: Voice of Odyssey bad guys, fifth-degree black belt, and stand-up comedian
Tuesday, June 30, 2020
Erik Passoja has played three different bad guys on Adventures in Odyssey, but he's actually a really nice guy. Erik talks about his background and surprising talents. (Plus: Hear a preview of "Millstones" and vote in the Averys!)
Recent Broadcasts
Featured Offer from The Official Adventures in Odyssey Podcast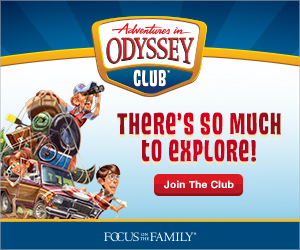 Odyssey Adventure Club
Your Membership Includes ...
Unlimited streaming of Adventures in Odyssey library
(800 episodes) retail value over $1,500 USD
New monthly exclusive episodes
Monthly Web Quests
Monthly Clubhouse magazine subscription (U.S. Residents Only)
Daily devotions based on Adventures in Odyssey episodes
OAC monthly member newsletter
OAC exclusive video stories
Animated Odyssey videos, Last Chance Detectives, and more!