The Official Adventures in Odyssey Podcast
with Focus on the Family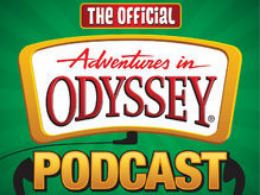 February 27, 2019: Hear about the challenges - and the true story - behind creating "In a Sun-Scorched Land" from the crew who created it.
Wednesday, February 27, 2019
Writer-director Kathy Buchanan and sound designer Christopher Diehl journey to Africa (in one case, literally) for the latest Club exclusive adventure "In a Sun-Scorched Land." Plus, hear a preview of "Between Camp and a Hard Place."
Recent Broadcasts
Featured Offer from The Official Adventures in Odyssey Podcast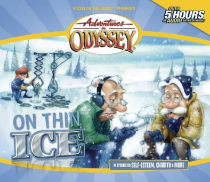 Adventures in Odyssey #7: On Thin Ice
As the snow falls in Odyssey, the town enters a season of peace and quiet — NOT! Whit's grandchildren stop in for a very disquieting holiday visit. The Barclays entertain some unexpected and mysterious Christmas guests. But in the midst of these challenges, friends in Odyssey learn priceless lessons about bravery, compassion and a whole lot more.