The Official Adventures in Odyssey Podcast
with Focus on the Family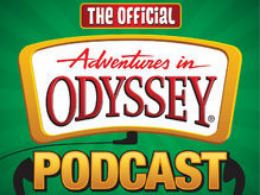 February 27, 2019: Hear about the challenges - and the true story - behind creating "In a Sun-Scorched Land" from the crew who created it.
Wednesday, February 27, 2019
Writer-director Kathy Buchanan and sound designer Christopher Diehl journey to Africa (in one case, literally) for the latest Club exclusive adventure "In a Sun-Scorched Land." Plus, hear a preview of "Between Camp and a Hard Place."
Recent Broadcasts
Featured Offer from The Official Adventures in Odyssey Podcast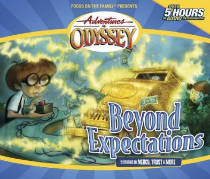 Adventures in Odyssey #08: Beyond Expectations
These digitally remastered collections - available for the first time on CD - include bonus tracks, fun facts, and behind-the-scenes details A fun-filled, full-color insert includes the following: original notes of the writers, never-before-heard stories from the recording studio, and a coupon for other Adventures in Odyssey products. Cunning capers and exciting escapades are a way of life for the Odyssey kids They're always up to something - and every adventure leads to an important lesson about living for God.