The Official Adventures in Odyssey Podcast
with Focus on the Family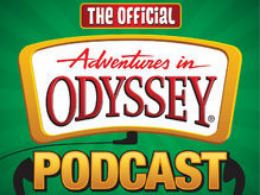 Go behind the wheel with Jesse and Zach
Wednesday, May 3, 2023
Writer/director Jesse Kellum IV and sound designer Zach Schneider reveal how dog bags, hoopties, air compressors, wrist twist steering, and a fear of staplers figured into the creation of "The Fast and the Ridiculous"
Recent Broadcasts
Featured Offer from The Official Adventures in Odyssey Podcast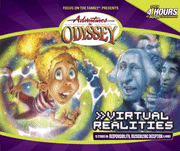 Adventures in Odyssey® #33: Virtual Realities - 15 Stories on...
Dr. Regis Blackgaard is back...and he's taken over the Imagination Station! Can Whit and Eugene save Aubrey before it's too late? Meanwhile, the attack on Whit's famous time-travel machine isn't the only big news in town - grown-ups are planning the dreaded Year of No Fun! Will this be the end of Odyssey as we know it? Find out in these edge-of-your-seat stories of honesty, responsibility and the biggest mud fight the town has ever seen!