The Official Adventures in Odyssey Podcast
with Focus on the Family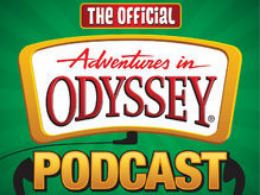 How did Whit become Whit?
Wednesday, August 9, 2023
With the release of "Young Whit and the Phantasmic Confabulator" and "Young Whit and the Cloth of Contention," the series is complete. Hear from authors Dave Arnold and Phil Lollar about the story of what shaped John Avery Whittaker as a boy.
Recent Broadcasts
Featured Offer from The Official Adventures in Odyssey Podcast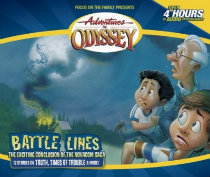 Adventures in Odyssey® #38: Battle Lines
Strange—no, make that bizarre things are happening to your favorite Odyssey characters. Jason in Alaska and Whit in Odyssey both encounter miraculous healings and unexplainable violence. Before you know it, this strange phenomenon has affected nearly everyone in Odyssey, while a trail of shady characters appears, then disappears only to turn up again someplace else. Whit's starting to put things together all right, but will it be too litlle too late? Shocking developments are coming to light . . . even Whit himself is being used as part of this sinister plan. Is Whit all out of options? Find out as the Novacom saga races to a startling conclusion