The Official Adventures in Odyssey Podcast
with Focus on the Family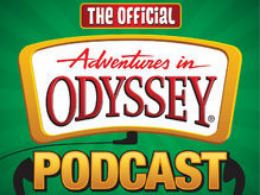 January 29, 2020: The story of the Titanic has never been told this way before. Hear about the creation of the music and sound effects.
Tuesday, January 28, 2020
The Club adventures "Unsinkable, Parts 1 and 2" pretty much defined the word "epic." Hear from the post-production team - sound designer Nathan Jones and composer Jared Depasquale - about how they met the challenge.
Recent Broadcasts
Featured Offer from The Official Adventures in Odyssey Podcast
Adventures in Odyssey® #19: Passport to Adventure
Here's your ticket to fun and character-building excitement! Surprises await the Barclays in Hawaii, Lawrence claims that Harlow Doyle has been kidnapped, Donna and Jimmy pray for their dad to find a job... and much more.