The Official Adventures in Odyssey Podcast
with Focus on the Family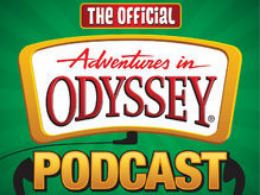 January 30, 2019: Hear from Andre Robinson and Phil Morris, who play the same character decades apart in this month's Club adventure: "In a Sun- Scorched Land."
Wednesday, January 30, 2019
From Doc McStuffins to a Chrysler commercial, from Seinfeld to Star Trek to Odyssey, Andre and Phil share their journeys with us. Plus, hear a preview of "In a Sun-Scorched Land, Part 2."
Recent Broadcasts
Featured Offer from The Official Adventures in Odyssey Podcast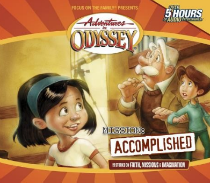 Adventures in Odyssey #06: Mission: Accomplished
These digitally remastered collections - available for the first time on CD - include bonus tracks, fun facts, and behind-the-scenes details A fun-filled, full-color insert includes the following: original notes of the writers, never-before-heard stories from the recording studio, and a coupon for other Adventures in Odyssey products. This album's episodes will take you from the discovery of a hidden treasure chest to a hair-raising voyage in the Imagination Station.