The Official Adventures in Odyssey Podcast
with Focus on the Family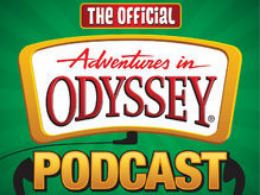 July 17, 2019: Go inside the mind of sound designer Jonathan Crowe to uncover secrets of "Take Every Thought Captive"
Wednesday, July 17, 2019
There's never been an Adventures in Odyssey episode quite like "Take Every Thought Captive," where mean girl Valerie Swanson visits a strange city inside her own mind. Sound designer Jonathan Crowe talks about the creation of this unusual adventure.
Recent Broadcasts
Featured Offer from The Official Adventures in Odyssey Podcast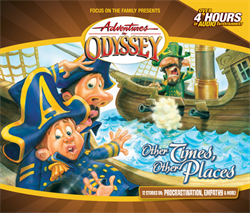 Adventures in Odyssey Album #10: Other Times, Other Places
The new, digitally remastered Gold Audio series is available in collector's sets featuring the classic episodes as you remember them—only better The new CD format includes bonus tracks, fun facts, and behind-the-scenes details from the writer's...