The Official Adventures in Odyssey Podcast
with Focus on the Family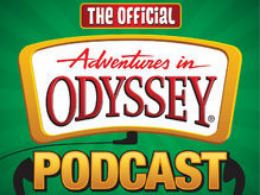 July 3, 2019: What's the name of Album 67? Is Morrie going to work with Mr. Skint? Will there be another cruise or live show? Are Buck and Jules in a relationship? The Odyssey team answers your questions!
Wednesday, July 3, 2019
Executive producer Dave Arnold, producer Nathan Hoobler, writers/directors Kathy Buchanan, Phil Lollar, and Paul McCusker answer fan questions about recent albums and preview upcoming adventures. Plus, hear an audio preview of Album 67!
Recent Broadcasts
Featured Offer from The Official Adventures in Odyssey Podcast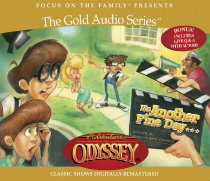 Adventures in Odyssey #11: It's Another Fine Day
The new, digitally remastered Gold Audio series is available in collector's sets featuring the classic episodes as you remember them - only better! The new CD format includes bonus tracks, fun facts, and behind-the-scenes details from the writer's notebook.