The Official Adventures in Odyssey Podcast
with Focus on the Family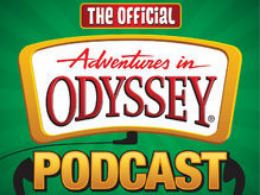 July 31, 2019: Robby Bruce - voice of Buck Oliver - is an Odyssey fan turned fan favorite.
Wednesday, July 31, 2019
Robby Bruce has acted on Adventures in Odyssey for a decade now. He's sung on the show, he's appeared on a Clubhouse Magazine Cover, and he's gone from a villain to a beloved member of the Meltsner family. Hear from Robby about the latest developments.
Recent Broadcasts
Featured Offer from The Official Adventures in Odyssey Podcast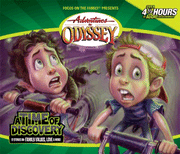 Adventures in Odyssey #18: A Time of Discovery
Whit, Lucy, Tom and the rest of the gang will take you on 12 thrilling - and downright unforgettable - journeys. Meet a mysterious stranger, explore an archaeological treasure, experience the Room of Consequences and more.