The Official Adventures in Odyssey Podcast
with Focus on the Family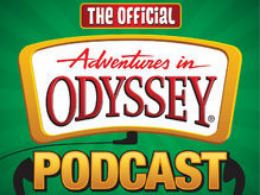 June 5, 2019: Fan favorite Zach Callison returns to Odyssey as the voice of Two-Bits Luker in "The Long End" (Plus: Vote in the Avery Awards!)
Wednesday, June 5, 2019
"The Long End" introduced the somewhat violent Two-Bits Luker, a guy who liked to carry a baseball bat around to get his point across. Two-Bits was played by Zach Callison, the original voice of Matthew Parker from 2010 to 2014. Zach tells us what he's been up in recent years and how he created a character who was very different.
Recent Broadcasts
Featured Offer from The Official Adventures in Odyssey Podcast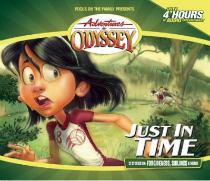 Adventures in Odyssey #09: Just in Time
Life in Odyssey is never boring! The wacky adventures of the Odyssey gang lead them to learn new lessons in honesty, brotherly love, and helping one another - with the help of John Avery Whittaker, of course!