The Official Adventures in Odyssey Podcast
with Focus on the Family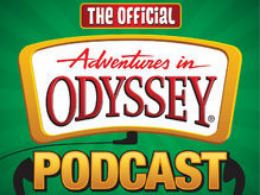 June 5, 2019: Fan favorite Zach Callison returns to Odyssey as the voice of Two-Bits Luker in "The Long End" (Plus: Vote in the Avery Awards!)
Wednesday, June 5, 2019
"The Long End" introduced the somewhat violent Two-Bits Luker, a guy who liked to carry a baseball bat around to get his point across. Two-Bits was played by Zach Callison, the original voice of Matthew Parker from 2010 to 2014. Zach tells us what he's been up in recent years and how he created a character who was very different.
Recent Broadcasts
Featured Offer from The Official Adventures in Odyssey Podcast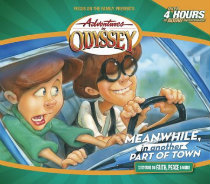 Adventures in Odyssey #14: Meanwhile, in Another Part of Town
Clear the streets and stay off the sidewalks Connie attempts to teach Eugene how to drive Out of harm's way, new private eye Harlow Doyle sets up shop in town, while George and Jimmy step into the Imagination Station for an adventure beyond belief.