The Official Adventures in Odyssey Podcast
with Focus on the Family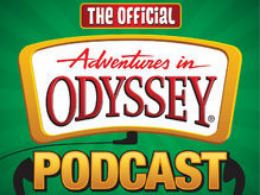 May 22, 2019: SPOILER WARNING: It's time to talk about "The Long End" in spoilerific detail with Paul McCusker
Wednesday, May 22, 2019
If you haven't heard "The Long End" three-parter, don't listen to this podcast and go hear Album 66. If you have listened, join writer/director Paul McCusker to get into the details of this adventure. Get ready for a few surprises on the way!
Recent Broadcasts
Featured Offer from The Official Adventures in Odyssey Podcast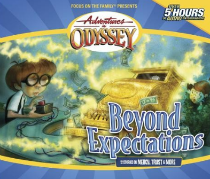 Adventures in Odyssey #08: Beyond Expectations
These digitally remastered collections - available for the first time on CD - include bonus tracks, fun facts, and behind-the-scenes details A fun-filled, full-color insert includes the following: original notes of the writers, never-before-heard stories from the recording studio, and a coupon for other Adventures in Odyssey products. Cunning capers and exciting escapades are a way of life for the Odyssey kids They're always up to something - and every adventure leads to an important lesson about living for God.