The Official Adventures in Odyssey Podcast
with Focus on the Family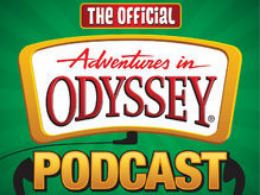 Meet first time writer Jesse Kellum IV
Tuesday, January 24, 2023
Jesse Kellum IV grew up listening to Odyssey and now he's writing (and directing!) for the show. Hear the story of how he got to Odyssey, his first show "Legally Wooton," and traveling to California to record.
Recent Broadcasts
Featured Offer from The Official Adventures in Odyssey Podcast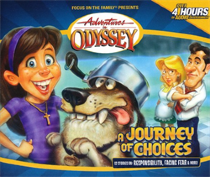 Adventures in Odyssey #20: A Journey of Choices
Adopting a dog was supposed to help Donna cope with the changes her family's had recently. So far, it's been anything but that. Meanwhile, Sam gets into more trouble than he bargained for when he tries to prove that "nice guys finish last." And a carelessly uttered word in the middle of an argument between Connie and Eugene wreaks havoc when it becomes the fashionable insult. Don't miss a second of each exciting, action-packed adventure.