The Official Adventures in Odyssey Podcast
with Focus on the Family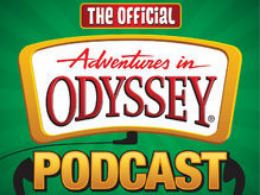 "More than Meets the Eye" and "Out of the Blue" Avery Awards
Tuesday, September 8, 2020
Bob and Jesse are trapped in the podcast studio and forced to reveal the winners of Best Actor, Best Actress, Best Scene, Best Sound Design, and the ultimate prize - Best Episode! Don't miss this exciting podcast!
Recent Broadcasts
Featured Offer from The Official Adventures in Odyssey Podcast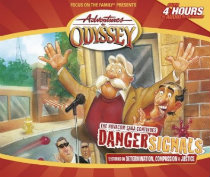 Adventures in Odyssey #36: Danger Signals
Something sinister is brewing the quiet town of Odyssey. And it's not just the usual fast one by resident rogue Bart Rathbone. A strange sense of foreboding is in the air, and not even Whit can put his finger on it. The kids are flocking to the hot new after-school place; while back at Whit's End, the windows are collecting dust—the ones that aren't being smashed, that is. Things haven't been the saem since media conglomerate Novacom moved in. Even Connie turns to much whenever Novacom's new hire, Robert Mitchell, is around. Are the kids—maybe even Odyssey itself—losing that small-town innocence that always kept them out of harm's way? Find out in these 12 riveting new episodes.