The Official Adventures in Odyssey Podcast
with Focus on the Family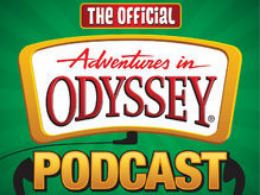 November 20, 2019: Hear from the actor who has performed in more episodes of Adventures in Odyssey than any other! (No, we don't mean Chris.)
Wednesday, November 20, 2019
Katie Leigh has been in Odyssey since the fourth episode (and appeared way back in "Family Portraits"). It's time to talk to Katie about recent developments.
Recent Broadcasts
Featured Offer from The Official Adventures in Odyssey Podcast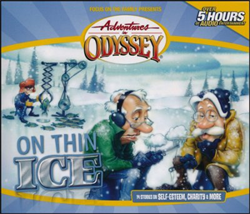 Adventures in Odyssey ® #7: On Thin Ice
As the snow falls in Odyssey, the town enters a season of peace and quiet - NOT! Whit's grandchildren stop in for a very disquieting holiday visit. The Barclays entertain some unexpected and mysterious Christmas guests. But in the midst of these challenges, friends in Odyssey learn priceless lessons about bravery, compassion and a whole lot more.