The Official Adventures in Odyssey Podcast
with Focus on the Family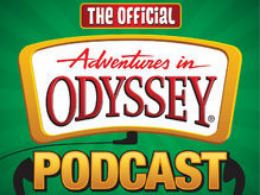 October 23, 2019: Meet Tucker Chandler, voice of Wyatt Perkins!
Wednesday, October 23, 2019
The creator of Wyatt described the character as speaking with utmost authority...on subjects he knows nothing about. But Tucker Chandler, voice of Wyatt, isn't like that at all. He knows a lot about auditions, voice acting, and - yes - even useless facts.
Recent Broadcasts
Featured Offer from The Official Adventures in Odyssey Podcast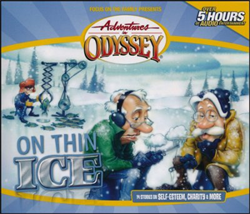 Adventures in Odyssey ® #7: On Thin Ice
As the snow falls in Odyssey, the town enters a season of peace and quiet - NOT! Whit's grandchildren stop in for a very disquieting holiday visit. The Barclays entertain some unexpected and mysterious Christmas guests. But in the midst of these challenges, friends in Odyssey learn priceless lessons about bravery, compassion and a whole lot more.