The Official Adventures in Odyssey Podcast
with Focus on the Family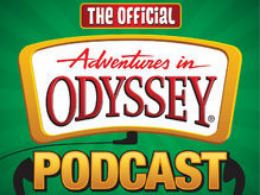 October 9, 2019: How many people have had an Odyssey written about them - and got to be in the studio to meet the person playing them? Find out.
Wednesday, October 9, 2019
"Rightly Dividing" was based on the true life story of Sarah Keimig. Born blind, she's gone through a variety of eye procedures in her lifetime. Find out why her story inspired an adventure and what it was like being in the studio while her story was recorded.
Recent Broadcasts
Featured Offer from The Official Adventures in Odyssey Podcast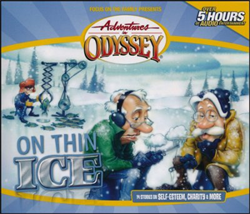 Adventures in Odyssey ® #7: On Thin Ice
As the snow falls in Odyssey, the town enters a season of peace and quiet - NOT! Whit's grandchildren stop in for a very disquieting holiday visit. The Barclays entertain some unexpected and mysterious Christmas guests. But in the midst of these challenges, friends in Odyssey learn priceless lessons about bravery, compassion and a whole lot more.