The Official Adventures in Odyssey Podcast
with Focus on the Family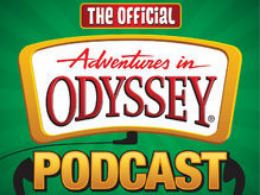 Paul McCusker tells the story of the lost episode "Pamela Has a Problem"
Tuesday, July 14, 2020
This month's Club adventure features the character of Connie's friend Pamela, last heard in 1990 in "Pamela Has a Problem." Writer/director Paul McCusker (with the help of a surprise guest) explains why Adventures in Odyssey decided to address the sensitive topic of abortion in that early episode. (Plus: Hear a preview of "The Rydell Revelations, Part 1.")
Recent Broadcasts
Featured Offer from The Official Adventures in Odyssey Podcast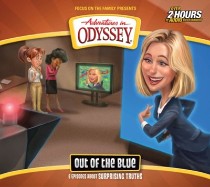 Adventures in Odyssey #68: Out of the Blue
Jaws drop and eyes are opened at the surprises happening around the town of Odyssey. Everyone is finding or learning something unexpected When Connie's roommate Jillian sets out to find a job, the hunt takes her all over town. But whether it's destroying a window display at Triple J Antiques, causing chaos at Odyssey General Hospital, or trying her hand at meteorology, she just can't catch a break. Will she ever find the perfect fit for her unique skills? Meanwhile, Penny and Wooton have a wonderful surprise to share when her parents come for a visit--if they can ever find the right time to tell them. And Wyatt resorts to using extraordinary methods when he uses a lie detector to show his sister Bridget how much he misses hanging out with her. But the biggest surprises won't be revealed until you listen to these six adventures. Don't miss a single twist, turn, or bombshell in Odyssey.