The Official Adventures in Odyssey Podcast
with Focus on the Family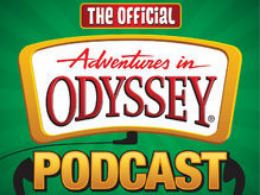 Remembering Earl Boen
Wednesday, March 8, 2023
Actor Earl Boen passed away January 5, 2023. In this vintage interview from 2002, Earl remembers the creation of Odyssey supervillain - the nefarious Dr. Regis Blackgaard - and his twin brother - Shakespearean actor Edwin Blackgaard. Plus, never-before-heard recordings of classic Blackgaard scenes.
Recent Broadcasts
Featured Offer from The Official Adventures in Odyssey Podcast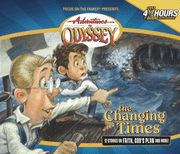 Adventures in Odyssey Album #22: The Changing Times
Odyssey seems full of change these days as Tom Riley runs for mayor, George Barclay and his family discover the difficulties of preparing for the ministry, Jason Whittaker arrives amidst international intrigue and Jack uncovers a strange code book in Whit's workshop.