The Official Adventures in Odyssey Podcast
with Focus on the Family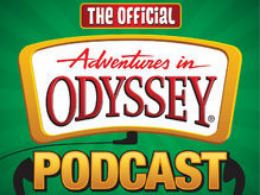 SPOILER WARNING: The voices of Jason and Jillian share secrets of "28 Hours"
Wednesday, November 16, 2022
It's time to talk about the spoilers of "28 Hours" with Townsend Coleman (voice of Jason) and Monica Padilla (voice of Jillian). Get ready for some juicy revelations about this exciting six-parter, but make sure you've listened before you hear the podcast!
Recent Broadcasts
Featured Offer from The Official Adventures in Odyssey Podcast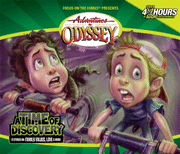 Adventures in Odyssey #18: A Time of Discovery
Whit, Lucy, Tom and the rest of the gang will take you on 12 thrilling - and downright unforgettable - journeys. Meet a mysterious stranger, explore an archaeological treasure, experience the Room of Consequences and more.