The Official Adventures in Odyssey Podcast
with Focus on the Family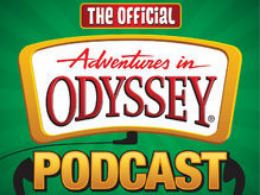 Step into the Imagination Station for a journey unlike any you've ever taken before - visiting Adventures in Odyssey fans all over the globe!
Tuesday, February 11, 2020
We have Adventures in Odyssey Club members in 83 countries and territories. Today Bob and Jesse set off to visit a few of those places - countries with only one club member!
Recent Broadcasts
Featured Offer from The Official Adventures in Odyssey Podcast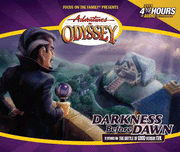 Adventures in Odyssey® #25: Darkness Before Dawn
An unprecedented wave of criminal activity has broken over the town, and its citizens are stunned. Thefts, broken windows, graffiti - who on earth is behind this outbreak of lawlessness? It's up to the crew at Whit's End to find out. But as Jack, Jason, Eugene, and the others set out to uncover the answer, they face a tremendous test of faith, friendship, and forgiveness. Will they get through this dark time to see the light of dawn? Be sure to listen to each episode "in order" to find out Volume 25 contains the following stories: A Little Credit, Please Small Fires, Little Pools Angels Unaware Gathering Thunder Moving Targets Hard Losses The Return The Time Has Come Checkmate Another Chance The Last Resort The Final Conflict