The Official Adventures in Odyssey Podcast
with Focus on the Family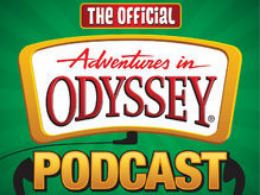 The 2023 Avery Awards: Trapped in Jesse's New Mansion
Wednesday, September 20, 2023
Buckle up - in more ways than one! It's time for the Album 73 and 74 Avery Award, where the winners of Best Actor, Best Actress, Best Sound Design, Best Script, Best Scene, and Best Episode will be finally and dramatically revealed. Journey through the many rooms of Jesse's new house as Bob announces all of the Avery Awards, with cameos from many Odyssey cast and crew members. It's going to be a bumpy ride.
Recent Broadcasts
Featured Offer from The Official Adventures in Odyssey Podcast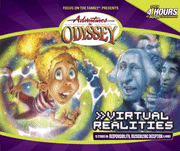 Adventures in Odyssey® #33: Virtual Realities - 15 Stories on...
Dr. Regis Blackgaard is back...and he's taken over the Imagination Station! Can Whit and Eugene save Aubrey before it's too late? Meanwhile, the attack on Whit's famous time-travel machine isn't the only big news in town - grown-ups are planning the dreaded Year of No Fun! Will this be the end of Odyssey as we know it? Find out in these edge-of-your-seat stories of honesty, responsibility and the biggest mud fight the town has ever seen!