The Official Adventures in Odyssey Podcast
with Focus on the Family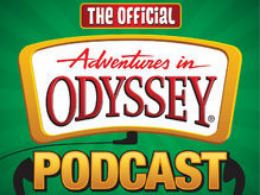 Was Buckle Up referring to Buckles? Why did Renee change? Why is Eugene on the cover of album 75?
Wednesday, May 17, 2023
Showrunner Marshal Younger, co-creator Phil Lollar, writer/director Kathy Buchanan, and line producer Nathan Hoobler answer your questions about Album 73: 28 Hours, Album 74: Buckle Up, and the upcoming Album 75: The Best is Yet to Come.
Recent Broadcasts
Featured Offer from The Official Adventures in Odyssey Podcast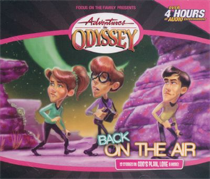 Adventures in Odyssey® #26: Back on the Air
On the heels of Dr. Blackgaard's demise, those who participated in the treachery are feeling the sting of consequence. Meanwhile, new life in Christ means growth for Zack and his mom, and for Eugene, it also brings about the restoration of a special friendship. And for the Barclays, an intriguing offer finds them seeking God's will for their future. Lessons about life, love and the importance of following God's plan are in store for one and all - don't miss a minute of this exciting series!