The Official Adventures in Odyssey Podcast
with Focus on the Family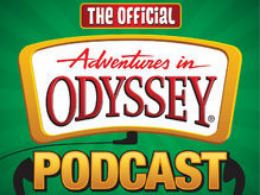 What is the name of Album 70? Can you give a preview of "The Rydell Revelations?" And more questions for the team.
Tuesday, May 19, 2020
Can Connie's dad and Wooton's father become believers? At the end of "Always Home," Connie gets a call from an old friend. Who was it? What is the name of Album 70? Can you give us any hints on what's going to happen in "The Rydell Revelations"? Executive producer Dave Arnold, producer Nathan Hoobler, and writers/directors Phil Lollar and Marshal Younger answer these questions and more in the latest Team Q and A.
Recent Broadcasts
Featured Offer from The Official Adventures in Odyssey Podcast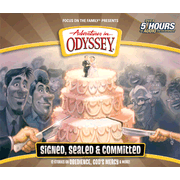 Adventures in Odyssey Album #29: Signed, Sealed, and Committed
They're starry-eyed. They're headed for the altar. Only one thing - who are "they"? Eugene and Katrina? Jack and Joanne? Whit and - Whit??! Join the fun as a handful of local kids threaten to go on a "chore strike," city slicker Nick takes up residence with Odyssey's newest family, the Mulligans, and a painting with a past teaches a valuable lesson about forgiveness.