The Official Adventures in Odyssey Podcast
with Focus on the Family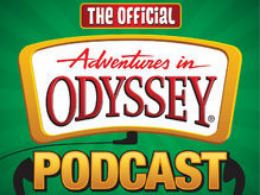 What is the name of Album 70? Can you give a preview of "The Rydell Revelations?" And more questions for the team.
Tuesday, May 19, 2020
Can Connie's dad and Wooton's father become believers? At the end of "Always Home," Connie gets a call from an old friend. Who was it? What is the name of Album 70? Can you give us any hints on what's going to happen in "The Rydell Revelations"? Executive producer Dave Arnold, producer Nathan Hoobler, and writers/directors Phil Lollar and Marshal Younger answer these questions and more in the latest Team Q and A.
Recent Broadcasts
Featured Offer from The Official Adventures in Odyssey Podcast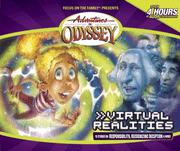 Adventures in Odyssey® #33: Virtual Realities - 15 Stories on...
Dr. Regis Blackgaard is back...and he's taken over the Imagination Station! Can Whit and Eugene save Aubrey before it's too late? Meanwhile, the attack on Whit's famous time-travel machine isn't the only big news in town - grown-ups are planning the dreaded Year of No Fun! Will this be the end of Odyssey as we know it? Find out in these edge-of-your-seat stories of honesty, responsibility and the biggest mud fight the town has ever seen!