The Official Adventures in Odyssey Podcast
with Focus on the Family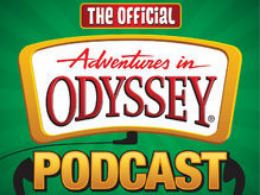 What is the name of Album 70? Can you give a preview of "The Rydell Revelations?" And more questions for the team.
Tuesday, May 19, 2020
Can Connie's dad and Wooton's father become believers? At the end of "Always Home," Connie gets a call from an old friend. Who was it? What is the name of Album 70? Can you give us any hints on what's going to happen in "The Rydell Revelations"? Executive producer Dave Arnold, producer Nathan Hoobler, and writers/directors Phil Lollar and Marshal Younger answer these questions and more in the latest Team Q and A.
Recent Broadcasts
Featured Offer from The Official Adventures in Odyssey Podcast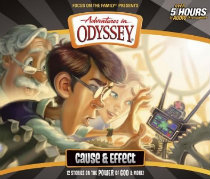 Adventures in Odyssey #52: Cause and Effect
It's all-new Adventures in Odyssey episodes in volume 52, Cause & Effect.Join Eugene and Matthew as they investigate why the clock tower at City Hall seems to be counting down to a mysterious deadline. Could it have something to do with the anniversary of a lost love from twenty years ago? Barrett couldn't be more excited about getting the lead role in the school play. But when his first practice is interrupted by a mysterious booming voice, Emily Jones must investigate the "phantom of the school play." Also, perfect for the holiday season, are stories on Thanksgiving ("A Thankstaking Story") and Christmas ("Grandma's Christmas Visit"). Adventures in Odyssey is fun and exciting audio entertainment that teaches quality character traits and ignites the imagination of all who listen. Imagine, Discover, and Grow with Adventures in Odyssey.