The Official Adventures in Odyssey Podcast
with Focus on the Family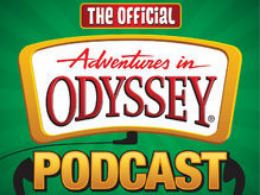 What's going to happen to Eugene? How did Jillian find that sweatshirt? Why make Sky Feldstein a baddie? The team answers.
Wednesday, December 28, 2022
Writer/director Kathy Buchanan, executive producer Dave Arnold, showrunner Marshal Younger, and line producer Nathan Hoobler answer your questions about Album 73, Eugene, Katrina's brothers, and more.
Recent Broadcasts
Featured Offer from The Official Adventures in Odyssey Podcast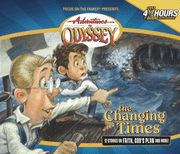 Adventures in Odyssey Album #22: The Changing Times
Odyssey seems full of change these days as Tom Riley runs for mayor, George Barclay and his family discover the difficulties of preparing for the ministry, Jason Whittaker arrives amidst international intrigue and Jack uncovers a strange code book in Whit's workshop.