The Official Adventures in Odyssey Podcast
with Focus on the Family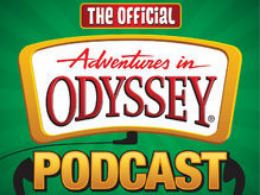 What's going to happen to Eugene? How did Jillian find that sweatshirt? Why make Sky Feldstein a baddie? The team answers.
Wednesday, December 28, 2022
Writer/director Kathy Buchanan, executive producer Dave Arnold, showrunner Marshal Younger, and line producer Nathan Hoobler answer your questions about Album 73, Eugene, Katrina's brothers, and more.
Recent Broadcasts
Featured Offer from The Official Adventures in Odyssey Podcast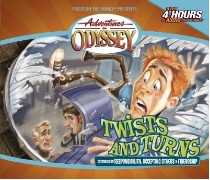 Adventures in Odyssey #23: Twists and Turns
Life can be a bit like a roller coaster - you just never know what's around the next bend! The folks in Odyssey, young and old alike, are learning some very important things lately, like being responsible for yourself, accepting and understanding others, and being a friend even when it isn't easy. Whether, it's a peak, a valley or a hairpin curve, you're guaranteed a fun-filled, action-packed ride with the gang from Odyssey!