The Official Adventures in Odyssey Podcast
with Focus on the Family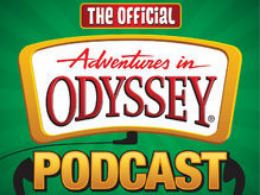 Who are the Perkins family? Their creator explains.
Wednesday, March 10, 2021
We've been hearing a lot about the Perkins family lately in Odyssey. Carla and Wyatt first appeared in "The Sandwich Initiative" and the rest of the family joined soon after. Who are these characters? Why did they come to Odyssey? And are they based on real people? Perkins creator Marshal Younger answers these questions and more.
Recent Broadcasts
Featured Offer from The Official Adventures in Odyssey Podcast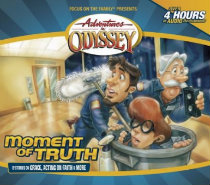 Adventures in Odyssey #48: Moment of Truth
Time's running out for Dalton Kearn. Eugene and his father, plus Whit and Jason, close in on the evidence needed to bring this evil man to justice. But they find a lot more than dust bunnies at trail's end Long-buried secrets, deception and disguises, the ending no one saw coming . . .