The Official Average Boy Podcast
with Focus on the Family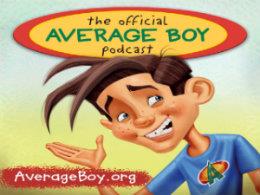 Official Average Boy Podcast #52
Friday, March 12, 2021
Jesse thinks Bob has forgotten his birthday, which leads to a discussion of their favorite holidays. As fun as they are, they also create certain stresses. Whether it's Easter, Christmas, Thanksgiving, Boxing Day or Jesse's birthday, it's always good to show love and be patient with each other. The truth is, the best part of any holiday is being together with family and friends to celebrate the true meaning of the special day.
Recent Broadcasts
Featured Offer from The Official Average Boy Podcast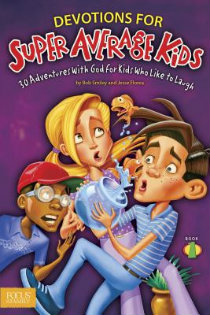 Devotions for Super Average Kids, Book 1
These thirty fun-filled devotional readings for kids will encourage them to tell others about Jesus. Boys and girls alike will be inspired through the antics and adventures of "Average Boy," who is Super Average when it comes to loving God and showing others how to do the same Addressing real-life situations, the lessons cover topics like making friends, dealing with backstabbing classmates, getting along with parents and siblings, understanding your changing body, and most importantly, growing your relationship with God.This new repackage of Growing Up Super Average sports a new look and includes additional devotions and features.