The Plugged In Show
with Adam Holz, Johnathan McKee, and Paul Asay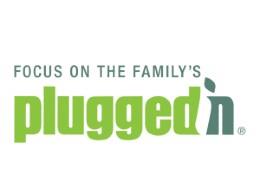 Episode 210: Social Media, Addiction, and Self-Esteem, plus a Look at Bentkey
Thursday, November 30, 2023
You've probably heard social media can negatively impact our mental health. The Plugged In team examines some of the studies that point to the harmful effects on tweens' and teens' self-esteem and mental health. Adam Holz then talks with Emily Tsiao about the new conservative streaming platform, Bentkey.   Receive the book Parenting Generation Screen for your donation of any amount!   Connect with us! www.ThePluggedInShow.com Connect on Facebook Find us on Instagram EMAIL: [email protected] PHONE: 800-A-FAMILY (800-262-3459) Text MOVIE to 32728 to get the latest reviews from Plugged In! By texting MOVIE to 32728 you consent to receive periodic text messages from Focus on the Family via automated technology. Message and data rates may apply. Text HELP to 327284 info. Text STOP to 327282 cancel. Click www.mbit.ly/32728 for terms and conditions.   Read the full review: ·      A Wonderful Day with Mabel Maclay ·      Polar Express ·      Elf Read Emily's Blog Post: What is Bentkey?   How You Can Make Wise Entertainment Choices for Your Family Explore the Plugged In Tech Guide   We'd love to hear from you! Visit our Homepage to leave us a voicemail.   If you've listened to any of our podcasts, please give us your feedback.
Recent Broadcasts
Featured Offer from The Plugged In Show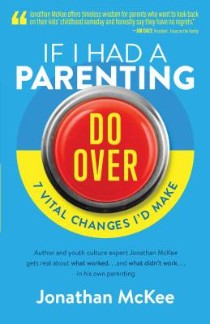 If I Had a Parenting Do Over
Ever wish parenting came with a do-over button? In If I Had a Parenting Do-Over, author and youth culture expert Jonathan McKee offers real, practical help to parents who would rather learn from someone else's firsthand experiences in hopes of circumventing their own parenting flubs. In this book for all parents, but especially for those with teens in the home, Jonathan shares 7 "do-overs" from his own parenting mishaps.