The Plugged In Show
with Adam Holz, Johnathan McKee, and Paul Asay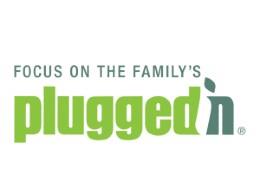 Episode 211: Why Scrooge Still Haunts Christmases Past, Present and Future, plus Disney's Grasp on Hulu
Thursday, December 7, 2023
Since Charles Dickens wrote A Christmas Carol back in 1843, Ebenezer Scrooge has become an indispensable part of the holidays. The Plugged In team explores some of the film adaptations and why the story is still so popular. Paul Asay then speaks with Adam Holz and Jonathan McKee about the announcement from Disney about fully fusing Hulu and its content with their already popular streaming service Disney+.   Connect with us! www.ThePluggedInShow.com Connect on Facebook Find us on Instagram EMAIL: [email protected] PHONE: 800-A-FAMILY (800-262-3459)   Text MOVIE to 32728 to get the latest reviews from Plugged In! By texting MOVIE to 32728 you consent to receive periodic text messages from Focus on the Family via automated technology. Message and data rates may apply. Text HELP to 327284 info. Text STOP to 327282 cancel. Click www.mbit.ly/32728 for terms and conditions.   Read the full review: ·       The Muppet Christmas Carol ·       A Christmas Carol ·       Scrooge: A Christmas Carol ·       The Man Who Invented Christmas ·       Spirited ·       Breaking Bad ·       The Chronicles of Narnia: The Lion, the Witch, and the Wardrobe ·       Krampus ·       You've Got Mail ·       Hugo   Plugged In Blog: Don't Say Bah Humbug to A Christmas Carol…The Timeless Message of Ebenezer Scrooge Plugged In Blog: Disney's M-rated Reboot Plugged In Blog: Parental Controls: Hulu Plugged In Blog: Getting Started with Parental Controls: Hulu Plugged In YouTube Video on Hulu Parental Controls Plugged In You Tube Video on Setting Up Hulu Parental Controls Plugged In Blog: Parental Controls: Netflix   How You Can Make Wise Entertainment Choices for Your Family Explore the Plugged In Tech Guide   We'd love to hear from you! Visit our Homepage to leave us a voicemail.   If you've listened to any of our podcasts, please give us your feedback.
Recent Broadcasts
Featured Offer from The Plugged In Show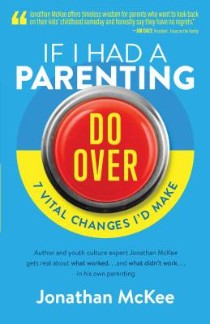 If I Had a Parenting Do Over
Ever wish parenting came with a do-over button? In If I Had a Parenting Do-Over, author and youth culture expert Jonathan McKee offers real, practical help to parents who would rather learn from someone else's firsthand experiences in hopes of circumventing their own parenting flubs. In this book for all parents, but especially for those with teens in the home, Jonathan shares 7 "do-overs" from his own parenting mishaps.