The Road to Reality - Weekend
with Dr. K.P. Yohannan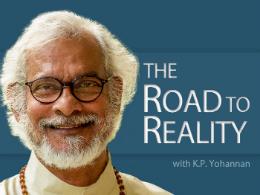 Touch of Love
Saturday, October 12, 2019
Today Brother K.P. Yohannan brings us a message from Mark chapters nine and ten. And Brother Kp will focus on the Lord's great interest in children.  As we learn how much He cares for them, let's allow our compassion to grow as well.  
Recent Broadcasts
Featured Offer from The Road to Reality - Weekend

Rescue Families from Poverty. Show Christ's Love.
Every year it comes, that's right, I'm talking about Christmas! The presents, decorations, turkey, family, so much food you could explode! But…what am I missing? The best part! The celebration of Jesus Christ's birth! You can celebrate Jesus's birth by touching the lives of the needy in Asia through gifts like chickens, bicycles and Bibles. Your generosity through gifts like livestock will not only provide a source of income to people burdened by poverty-the gifts will also demonstrate Christ's deep love for them.