The Road to Reality - Daily
with Dr. K.P. Yohannan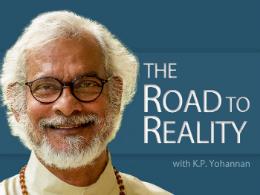 A Passion to Know Him, Part 1
Wednesday, April 24, 2019
We think about ourselves quite a bit throughout the day, don't we? And it certainly doesn't help matters as we're living in a self-centered society where people typically think "Me-first." What would happen if we placed others before our own self-interests, like Jesus did? Today on the Road to Reality we take you to John chapter six, which beautifully portrays God's heart towards the lost, suffering and needy.
Recent Broadcasts
Featured Offer from The Road to Reality - Daily

Free care for those in need
GFA-supported medical ministry is helping thousands who are in need of medical attention, all while displaying the love of Christ. We are doing so by strengthening communities by educating families on the importance of hygiene, by hosting medical camps for the sick, and by introducing people to the Great Physician.