The Road to Reality - Daily
with Dr. K.P. Yohannan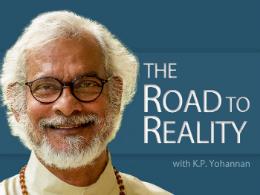 Knowing Him, Part 2b
Friday, January 11, 2019
The Lord has an invitation for you to hear and receive, come and follow Him and become His disciple. Yes it will probably involve leaving some things behind, but the reward for following Him is far greater than anything we give up. Today on the Road to Reality we'll see how prayer and time in the Word will really serve to help us get where we need to be.
Recent Broadcasts
Featured Offer from The Road to Reality - Daily

Help victims of natural disasters
As GFA-supported workers continue to bring hope, help and comfort to those suffering from the terrible damage caused by this summer's flood in Kerela, India, please continue to pray. Ongoing relief work continues as people rebuild and restart their lives. Please consider giving a gift toward relief efforts.