The Victor Marx Podcast
with Victor Marx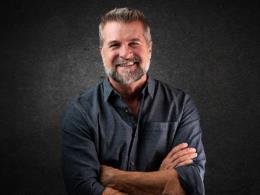 Inspiration and Divine Intervention. Special Guests: Gabriel and Lorraine Varela (Part 3)
Thursday, April 22, 2021
In Part 3 of this episode, Victor brings back Gabriel and Lorraine Varela, founders of Inspiring Faith International, to talk more about God's heart for healing. They dive deeper into Gabriel's miraculous healing from bladder cancer after 20 years of extensive treatments and bad reports. Victor shares on his deliverance from a bipolar diagnosis, and the three discuss lessons learned from persevering in prayer when God doesn't answer right away. Be encouraged to never give up on God's promises and glean some great nuggets of truth from the conclusion of this inspiring episode!Connect with us at:VictorMarx.comFacebookInstagramTwitter See acast.com/privacy for privacy and opt-out information.
Recent Broadcasts
Featured Offer from The Victor Marx Podcast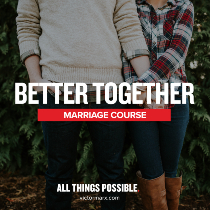 Better Together Marriage Course
Hard-earned wisdom and practical tools to help your marriage thrive. Victor and Eileen Marx will help you identify blindspots and strengthen your marriage so you thrive, not merely survive. They'll encourage you to continually reach higher, to make your marriage all it was created to be. Upon completing this course, you will be more connected to each other and better equipped to handle whatever life throws your way, together.