The Victor Marx Podcast
with Victor Marx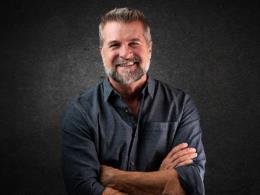 The Pandemic Toll on Mental Health and How to Respond. Special Guest: Dr. Robert L. Perkins (Part 1)
Thursday, April 8, 2021
In Part 1 of this episode, Victor talks with Robert L. Perkins, Ph.D. and professor of applied psychophysiology. He is executive director of the Ontario Critical Incident Stress Foundation, and is an expert on how trauma and stress affect the body. They tackle two topic of PCTSS — Post COVID-19 Traumatic Stress Syndrome — a condition Dr. Perkins identified in April 2020. He explains the heavy load many people have been carrying since the pandemic began and shares how to be proactive in coping with it. Don't miss this crucial conversation!Connect with us at:VictorMarx.comFacebookInstagramTwitter See acast.com/privacy for privacy and opt-out information.
Recent Broadcasts
Featured Offer from The Victor Marx Podcast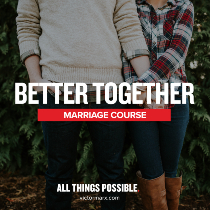 Better Together Marriage Course
Hard-earned wisdom and practical tools to help your marriage thrive. Victor and Eileen Marx will help you identify blindspots and strengthen your marriage so you thrive, not merely survive. They'll encourage you to continually reach higher, to make your marriage all it was created to be. Upon completing this course, you will be more connected to each other and better equipped to handle whatever life throws your way, together.