The Victor Marx Podcast
with Victor Marx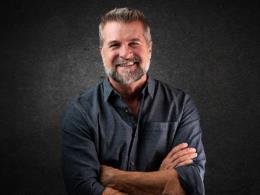 The Road to Real Manhood. Special Guest: Tim Kennedy
Tuesday, April 27, 2021
In this episode, Victor talks with friend Tim Kennedy, a UFC middleweight fighter, Special Forces Sniper/Army Ranger and founder of Apogee Cedar Park. Tim is a man of action and is passionate about seeing boys raised up to reach their full potential as courageous men, willing to make a difference. His initiatives for young men are geared toward doing just that. Whether you're looking for a program to guide a youth in your life or are just tired of masculinity-bashing, this episode's for you!Connect with us at:VictorMarx.comFacebookInstagramTwitter See acast.com/privacy for privacy and opt-out information.
Recent Broadcasts
Featured Offer from The Victor Marx Podcast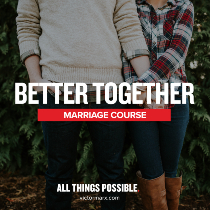 Better Together Marriage Course
Hard-earned wisdom and practical tools to help your marriage thrive. Victor and Eileen Marx will help you identify blindspots and strengthen your marriage so you thrive, not merely survive. They'll encourage you to continually reach higher, to make your marriage all it was created to be. Upon completing this course, you will be more connected to each other and better equipped to handle whatever life throws your way, together.