The Victor Marx Podcast
with Victor Marx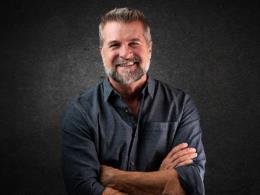 Turning What the Enemy Intends for Harm Into Good
Friday, April 23, 2021
This episode involves Victor sharing a snapshot of his testimony on Gary Wilkerson's podcast. He tells of his childhood abuse, anger, reckless lifestyle and the void in his heart, prior to meeting a holy and loving God. He talks about his martial arts career that flourished despite a devastating injury, and the work he and wife Eileen do with All Things Possible Ministries. They share a recent story about a traumatized orphan girl in war-torn Iraq and how their own children were able to help bring her out of her shell. Tune in to hear more about God's redeeming power!Connect with us at:VictorMarx.comFacebookInstagramTwitter See acast.com/privacy for privacy and opt-out information.
Recent Broadcasts
Featured Offer from The Victor Marx Podcast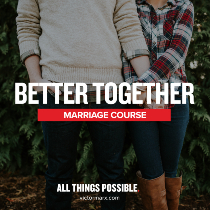 Better Together Marriage Course
Hard-earned wisdom and practical tools to help your marriage thrive. Victor and Eileen Marx will help you identify blindspots and strengthen your marriage so you thrive, not merely survive. They'll encourage you to continually reach higher, to make your marriage all it was created to be. Upon completing this course, you will be more connected to each other and better equipped to handle whatever life throws your way, together.