The Voice of the Martyrs
with Todd Nettleton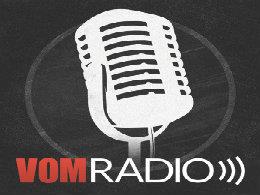 AFGHANISTAN: Prayers and Seeds
Saturday, March 21, 2020
What does the recent peace deal between the US government and the Taliban mean for persecuted Christians in Afghanistan? Author John Weaver—who lived many years inside Afghanistan—helps answer that question and helps us pray for Afghanistan and our spiritual family there. How is the church growing? How are Muslims—even Taliban members—hearing the gospel? What do "church" meetings look like, and how much access do Afghans have to Bibles? Weaver will introduce Mary, an Afghan gospel worker using the oppressive burqa to cover her evangelism that is reaching Afghan women for Christ. Weaver will talk about the growth of the church in Afghanistan in recent years, the result of seeds planted over many decades by missionaries and other gospel workers and the prayers of millions of Christians around the world, especially after 9-11. He'll also share the difference it makes when Afghans hear the gospel from a fellow Afghan instead of a foreigner. Finally, he'll equip every listener to pray, then lead in a special prayer for Afghanistan. John Weaver previously shared on VOM Radio about how he and his bride used their wedding ceremony to demonstrate Jesus' love inside Afghanistan. Javed and Lowen talked about reaching Afghanistan through media ministry, and Hannelie Groenewald shared the story of the day when her husband, Werner, and their two teen-aged children were martyred in Kabul. Never miss an inspiring VOM Radio conversation: subscribe to the podcast.
Recent Broadcasts
Featured Offer from The Voice of the Martyrs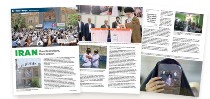 Iran Special Report
God is at work in the Islamic Republic of Iran! Even as Iranian citizens protest recent actions by their government, the church is growing. Request The Voice of the Martyrs' new Special Report about the church in Iran to read stories of how God is working and to learn specific ways you can pray for persecuted Christian brothers and sisters inside Iran. Request your copy of the Iran Special Report today.