The Voice of the Martyrs
with Todd Nettleton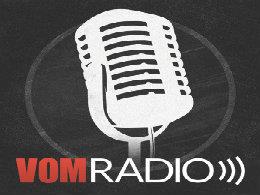 Moving Moments of 2019 – Part 2
Saturday, December 28, 2019
This week, we'll finish our two-part look back at some of the amazing stories God allowed VOM Radio to tell in 2019. We'll share stories of God's people in restricted nations in Asia, and look at how persecution affects not only the Christian being persecuted directly, but their family members as well. Hearing small pieces of these episodes will make you want to hear the whole conversation with each of these guests. Here are links to listen online to all the episodes excerpted this week (you can also search for each episode in your favorite podcast app): Brother Enfu from China, who sees constant government surveillance as an opportunity to witness for Christ. Another pastor from China shares about why China's government is so worried about church growth. Brother Josh tells the story of a Christian in Laos who was fired from his job for following Jesus. Dr. Eric Foley shares the amazing faithfulness of Pastor Han, martyred by North Korean agents inside China. Norine Brunson was very intentional to encourage her husband, Pastor Andrew Brunson, while he was in prison in Turkey, and she shares how much the prayers of Christians around the world meant to her and Andrew. Andrew shares about one of the low points of his imprisonment, and how he felt victorious even in that low moment. Dr. Mary Ho paints for listeners a clearer picture of John Chau, the young man martyred on North Sentinel Island in 2018. Rashin Soodmand remembers her father, martyred in Iran when Rashin was only 13 years old. Susanna Koh tells us the pain of missing her husband, Pastor Raymond Koh, who was abducted in Malaysia almost three years ago. Esther Koh talks about trying to forgive those who abducted her father, without knowing what happened to him or what exactly she needs to forgive. (You can sign a petition on behalf of Pastor Raymond Koh at www.ReleaseRaymond.com.) Please share this episode with Christian friends who share your heart for our persecuted Christian family in hostile and restricted nations.
Recent Broadcasts
Featured Offer from The Voice of the Martyrs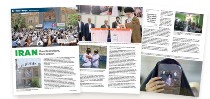 Iran Special Report
God is at work in the Islamic Republic of Iran! Even as Iranian citizens protest recent actions by their government, the church is growing. Request The Voice of the Martyrs' new Special Report about the church in Iran to read stories of how God is working and to learn specific ways you can pray for persecuted Christian brothers and sisters inside Iran. Request your copy of the Iran Special Report today.