Think Eternity
with Matt Brown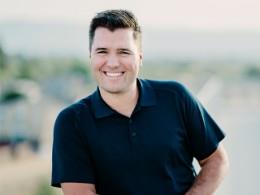 31 - Jon Gordon
Thursday, August 1, 2019
Today we have best-selling author and keynote speaker, Jon Gordon! Jon Gordon's best-selling books and talks have inspired readers and audiences around the world. His principles have been put to the test by numerous Fortune 500 companies, professional and college sports teams, school districts, hospitals, and non-profits. He is the author of 18 books including multiple best-sellers: The Energy Bus, The Carpenter, Training Camp, You Win in the Locker Room First, The Power of Positive Leadership and The Power of a Positive Team. His latest book is The Coffee Bean: A Simple Lesson to Create Positive Change. Jon and his tips have been featured on The Today Show, CNN, CNBC, The Golf Channel, Fox and Friends and in numerous magazines and newspapers. His clients include The Los Angeles Dodgers, The Atlanta Falcons, Campbell Soup, Dell, Publix, Southwest Airlines, LA Clippers, Miami Heat, Pittsburgh Pirates, BB&T Bank, Clemson Football, Northwestern Mutual, West Point Academy and more. Jon is a graduate of Cornell University and holds a Masters in Teaching from Emory University. He and his training/consulting company are passionate about developing positive leaders, organizations and teams.
Recent Broadcasts
Featured Offer from Think Eternity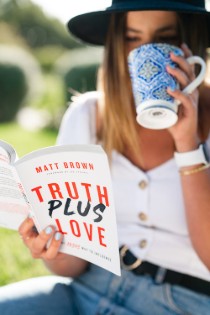 Truth Plus Love: The Jesus Way To Influence
he stakes are high and the need is great for Christians to represent Jesus to a watching world. And today, we have more influence than ever before--for better and for worse. Truth Plus Love invites you to rediscover the biblical framework for engaging culture as ambassadors of Christ. Through biblical insight, cultural analysis, and practical principles, Matt Brown outlines how to champion truth without compromise, how to love unconditionally, and ultimately, how to step into this great adventure of representing God to the world. To thank you for your gift today we will send you a copy of Matt Brown's newest book, Truth Plus Love: The Jesus Way To Influence.