Thru the Bible - Questions & Answers
with Dr. J. Vernon McGee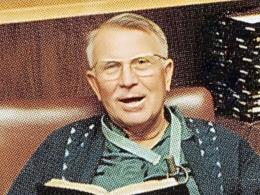 Questions & Answers 3006
Saturday, May 23, 2020
1) Jesus said, "Keep my commandments." What are the commandments of Jesus? 2) After we're saved do we have to keep asking the Lord for forgiveness for the sins we commit? 3) How do Christians know they have been filled by the Holy Spirit? 4) Does the need for the city of Babylon to be rebuilt take away our hope for a soon rapture of the church? 5) What is the difference between the kingdom of heaven and the kingdom of God? 6) Since Jesus quoted the Law to the rich young ruler, does this mean salvation can be earned through following the Law? 7) Can you speak on the issue of child evangelism? 8) What is the carnal nature and will we ever get rid of it?
Recent Broadcasts
Featured Offer from Thru the Bible - Questions & Answers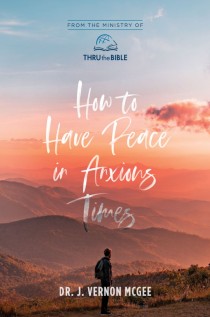 How to Have Peace in Anxious Times
Anxiety shines a spotlight for us on how much we need the Lord. That's what Dr. McGee reminds us of as we explore God's Word and discover His solution to the things that keep us up at night. Be willing to do this one thing and be ready to receive God's unexplainable peace. More titles are available at TTB.org/booklets.