Thru the Bible - Questions & Answers
with Dr. J. Vernon McGee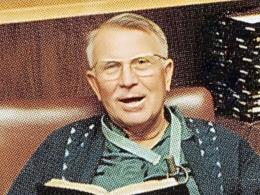 Questions & Answers 3010
Saturday, June 20, 2020
1) Does Isaiah 53:5 speak of physical healing or spiritual healing? 2) If a man like Adolph Hitler sincerely repented of his sins and a lady like Mother Teresa didn't repent but did the good works she did, who would go to heaven? 3) Were Adam and Eve saved? 4) What is the sin of pride according to the Bible? 5) What does Jesus mean in John 14:18 that He will not leave us comfortless?
Recent Broadcasts
Featured Offer from Thru the Bible - Questions & Answers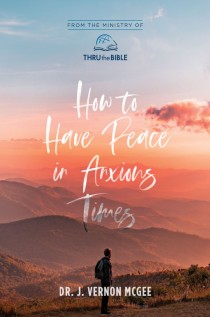 How to Have Peace in Anxious Times
Anxiety shines a spotlight for us on how much we need the Lord. That's what Dr. McGee reminds us of as we explore God's Word and discover His solution to the things that keep us up at night. Be willing to do this one thing and be ready to receive God's unexplainable peace. More titles are available at TTB.org/booklets.