Thru the Bible - Questions & Answers
with Dr. J. Vernon McGee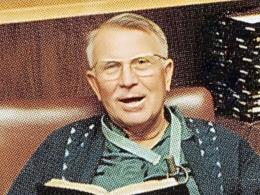 Questions & Answers 3013
Saturday, July 11, 2020
1) Why do you pass over passages during your five-year study? 2) Could you explain why God punished the prophet in 1 Kings 13:11-32 3) Could you explain why you did not go into greater depth when dealing with the story of David and Goliath? 4) Dr. McGee explains 1 Kings 1:1-4. 5) Could you explain the inconsistencies in Asa's life in 2 Chronicles 14:2, 15:17 and 16:10-12? 6) Is the American Standard Version of 1901 a better translation than the King James Version? 7) Will the resurrected saints return to the earth with Jesus during the Millennium or will they live in the New Jerusalem?
Recent Broadcasts
Featured Offer from Thru the Bible - Questions & Answers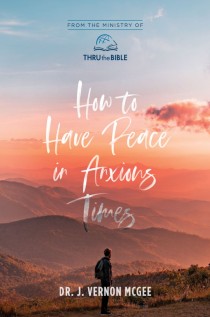 How to Have Peace in Anxious Times
Anxiety shines a spotlight for us on how much we need the Lord. That's what Dr. McGee reminds us of as we explore God's Word and discover His solution to the things that keep us up at night. Be willing to do this one thing and be ready to receive God's unexplainable peace. More titles are available at TTB.org/booklets.