Thru the Bible - Questions & Answers
with Dr. J. Vernon McGee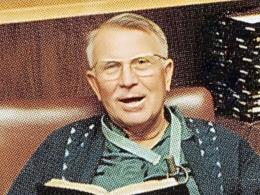 Questions & Answers 3015
Saturday, July 25, 2020
1) What is the difference between "raca" and "fool" in Matthew 5:22? 2) Does the word "all" in Matthew 21:22 include forgiveness? 3) Does 1 Corinthians 11:21 prove that the early church used wine during the Lord's Supper? 4) Does 1 Corinthians 11:22 teach that we should not have meals in church? 5) Did Jesus condone the actions of the unjust steward in Luke 16? 6) How can we be responsible for our sins if God foreknew that we would sin?
Recent Broadcasts
Featured Offer from Thru the Bible - Questions & Answers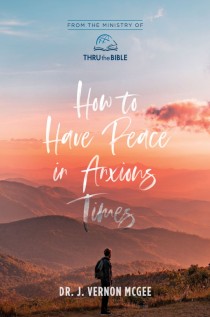 How to Have Peace in Anxious Times
Anxiety shines a spotlight for us on how much we need the Lord. That's what Dr. McGee reminds us of as we explore God's Word and discover His solution to the things that keep us up at night. Be willing to do this one thing and be ready to receive God's unexplainable peace. More titles are available at TTB.org/booklets.