Thru the Bible - Questions & Answers
with Dr. J. Vernon McGee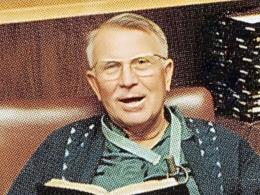 Questions & Answers 3017
Saturday, August 8, 2020
1) Both 1 Timothy 4:14 and 2 Timothy 1:6 seem to indicate that the laying on of hands transfers some kind of power or gift. Is that true? 2) Who created the universe--God the Father or Jesus Christ? 3) Why was the stump sealed with iron and brass bands in Daniel 4:15? 4) What are the scriptural references for degrees of reward for Christians? 5) Are those raised from the dead in the scriptures resurrections or resuscitations? 6) Which manuscript family is more accurate--the Alexandrian or the Byzantine?
Recent Broadcasts
Featured Offer from Thru the Bible - Questions & Answers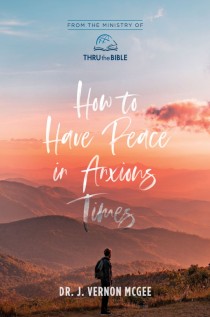 How to Have Peace in Anxious Times
Anxiety shines a spotlight for us on how much we need the Lord. That's what Dr. McGee reminds us of as we explore God's Word and discover His solution to the things that keep us up at night. Be willing to do this one thing and be ready to receive God's unexplainable peace. More titles are available at TTB.org/booklets.