Thru the Bible - Questions & Answers
with Dr. J. Vernon McGee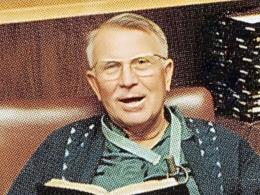 Questions & Answers 3019
Saturday, August 22, 2020
1) Is capital punishment a tool to fight sin and crime? 2) If we have the death penalty for murder, why do we not also execute adulterers, homosexuals, and Sabbath violators as taught in the Old Testament? 3) Can you explain the use of "day" and "night" in Revelation 4:8, 7:15, 12:10, and 21:25? 4) Why did God choose so many morally bankrupt people as mediums for His message? 5) Why do you believe that the Anglo Saxon nations are not the ten lost tribes of Israel? 6) Does not the great pyramid of Giza fulfill the prophecy of Isaiah 19:19?
Recent Broadcasts
Featured Offer from Thru the Bible - Questions & Answers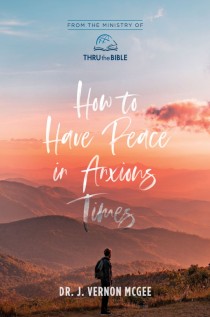 How to Have Peace in Anxious Times
Anxiety shines a spotlight for us on how much we need the Lord. That's what Dr. McGee reminds us of as we explore God's Word and discover His solution to the things that keep us up at night. Be willing to do this one thing and be ready to receive God's unexplainable peace. More titles are available at TTB.org/booklets.