Thru the Bible - Questions & Answers
with Dr. J. Vernon McGee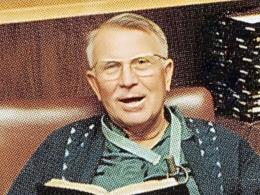 Questions & Answers 3020
Saturday, August 29, 2020
1) Where does the Bible say "one Lord, one faith, one baptism"? 2) Is that verse speaking of water baptism or the baptism of the Holy Spirit? 3) What is your understanding of 1 Corinthians 11:27-29 in reference to the Lord's Supper? 4) What is your understanding of the atonement? 5) Could you explain your position on dreams and visions as related to the prophetic? 6) When we invite someone to faith in Christ should we say "Lord and Savior"? 7) Why did God tell Adam and Eve to "replenish" the earth when they were first on the earth? 8) Is it possible to be a born again believer and never be filled with the Holy Spirit? 9) What do you mean when you say we can become too familiar with Jesus?
Recent Broadcasts
Featured Offer from Thru the Bible - Questions & Answers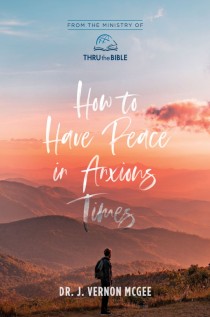 How to Have Peace in Anxious Times
Anxiety shines a spotlight for us on how much we need the Lord. That's what Dr. McGee reminds us of as we explore God's Word and discover His solution to the things that keep us up at night. Be willing to do this one thing and be ready to receive God's unexplainable peace. More titles are available at TTB.org/booklets.